Shanghai Shengliang peach tree case
2016-06-07
Detailed description
Our products are on TV:
Project:
May 2015, Shanghai Agriculture Mechanical Research Institute installed our intelligent irrigation control system in their Sheng Liang Peach Base. There are 1 GG-002-3G main controller, 11 MS4V-Solar-MB wireless field controller, 10 MSV-2 wireless filed controller and 1 FMP-Solar flow meter controller. Each MS4V-Solar-MB control 3 valves and 1 moisture sensor, two of them control underground sprinkler irrigation system with two moisture sensors (One by MS4V-Solar-MB, another moisture sensor is controlled by MSV-2) to measure soil moisture in real time. The third valve sprays water to the air with timer control mode.
All valves been controlled independently, show on the main controller as independent irrigation area. User can setup and control all field irrigation controllers from the controller. They added one flow meter controller in Zone #10, connect 1 pressure sensor to check valve open/close status of normal or not.
All filed controller in this peach base case are solar powered, communicate with main controller wirelessly.
Products list: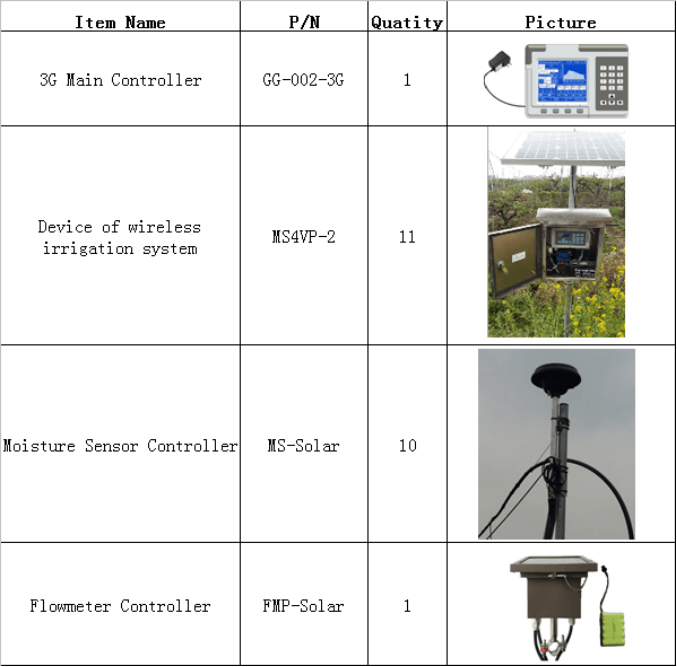 Area Distributed:
Zone diagram: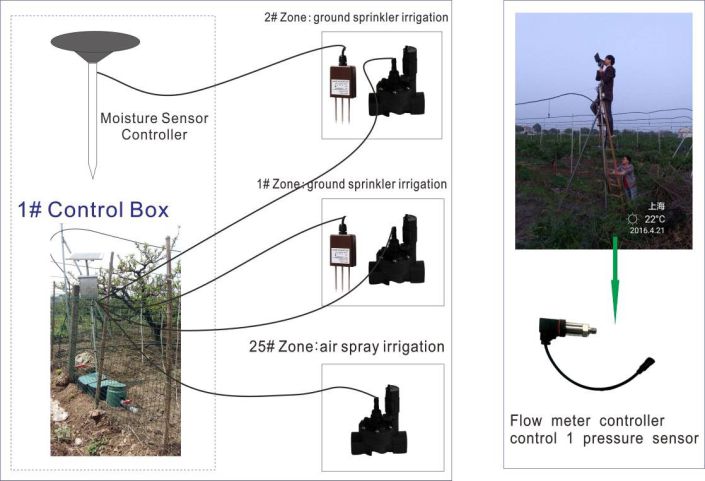 Pictures: