Ningxia Scientific Research Institute of Water Conservancy RunDe Ranch Case
2016-06-20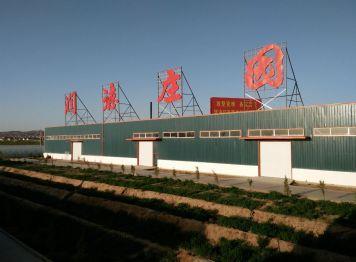 Detailed description
Ningxia Scientific Research Institute of Water Conservancy RunDe Ranch Case
This ranch located in Hexi Town, Tongxin County, Wuzhong City of Ningxia. This ranch mainly grows Chinese wolfberry, or GoJi. Current planted area is 5000 mu (About 750 acres). Will expend to 10000 mu (About 1500 acres) in near future, plan all using our intelligent irrigation control system. For now, there is 6 mu (About 1 acre) with our moisture sensor based, solar powered, irrigation control system installed as a test and starting point, then will expand to all planted acres. Whole irrigation system is designed and constructed by Ningxia Scientific Research Institute of Water Conservancy. The irrigation control system used in the whole system is, ANC intelligent irrigation control system main controller GG-002-3G and moisture sensor based, solar powered wireless field controllers.
Products list:
Main controller GG-002-3G (1 pcs)
Wireless multi moisture sensors controllers 4MS-Solar (8 pcs)
Flow meter controllers FMP-Solar (2 pcs)
1 moisture sensor 4 valves field controllers (2 pcs) MS4V-Solar-MB
Pressure sensor (2 pcs)
1.5 inch flow meters (2 pcs)
Experimental area:
This test and start control area is 6 mu, about 1 acre, is divided into 8 irrigation zones. Used 2 MS4V-Solar field controllers to control 8 valves, and these 8 valves were registered into 8 irrigation zones, each zone has one valve; there is one 4MS-Solar controller,one valve and four moisture sensors for each irrigation zone. The four moisture sensors are buried at different depths, main controller operates the valve open/close according to the average value of #1 and #2 moisture sensors. Four irrigation zones share one flow meter.
Zones distribution: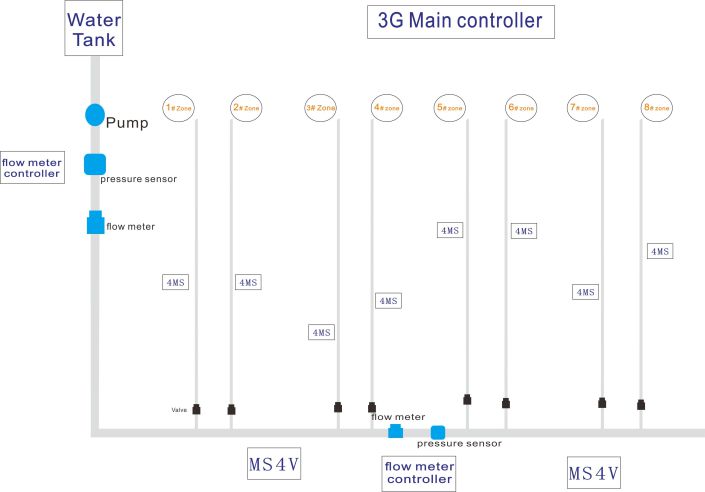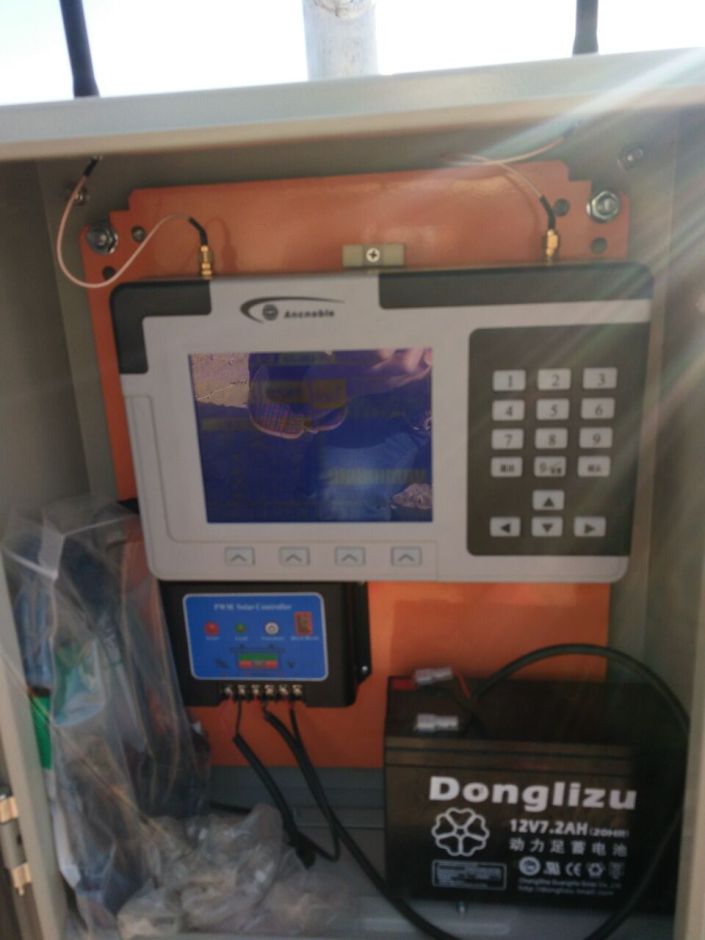 1. Main controller inside the metal box with solar power system.
2. Main controller box in the field.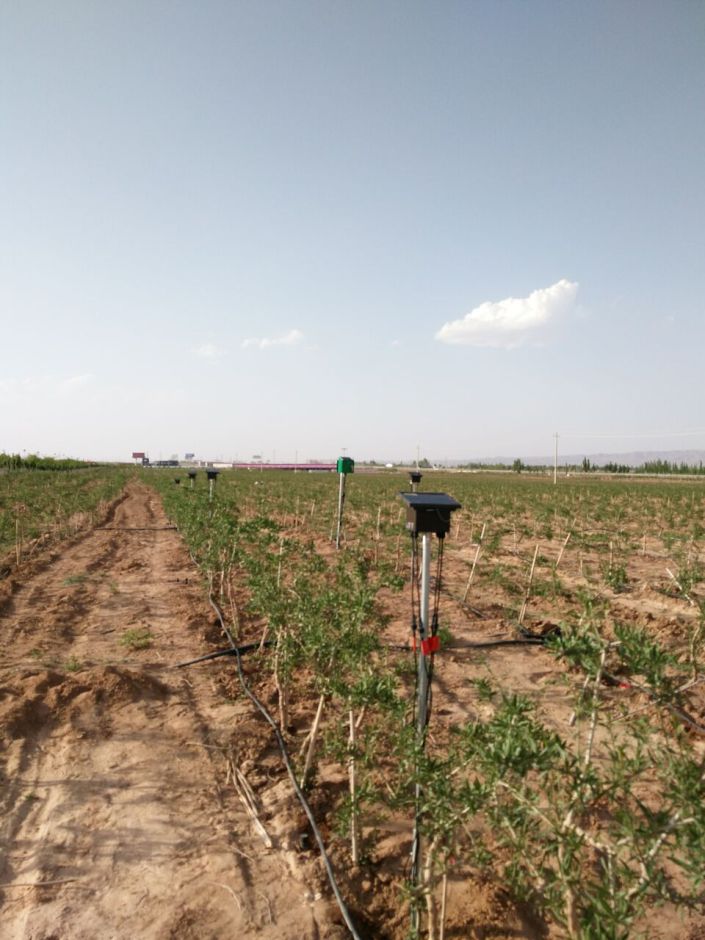 3. Field controllers.
4. 4 moisture sensor buried at different depth.