Self-clean Auto Water Feeder
2015-07-30
Model: WSF Series
Recommended Application: Suitable for pets.
Package Weight: 7KG

Click here

to watch video.
Model

Picture

Standard package

Price

Add to Cart

WSF-01A

Water feeder controller(1);

Solar panel(1)

$129.74




WSF-01B

Water feeder controller(1);

12V 2A AC adapter(1)

$117.34



Click to watch the video
Product introduction
This self-clean auto water feeder will self clean and refill water according to set up interval, to make sure the water for your pets is clean and flesh. Solar-powered, easy to operate, good for backyard dog, chicken and other pets.
Make sure there is always clean water for your pets!
Timer change water and auto refill, save time and save water!
Features:
1. Timer interval control for auto self-clean and refill.
2. Solar-powered, no need of power line set up and maintain.
3. Timer control. Only self-clean and refill during day time, no activity after dark to save water.
4. Can choose different time interval to clean and change water for different pets.
5. When it is idling or counting down time, the system will sleep to save power.
6.If solar cell voltage got too low, the machine will auto into deep sleep, wouldn't wake up until solar panel recharged back to normal.
Specifications:
1. Work power supply voltage:DC 7.2V
2. Idle current:≤1mA
3. Working current:≤50mA
4. Scope of application:Can adapt to different pets.
Manual:
1. User can change timer according to requirement, easy to operate.
2. For first time use, please chaeck the installation, push and hold "←"key for about 10s, four LED will all light, then release the "←" key, "8H" and "24H" will flash, after about 10s, machine will auto change water once again.
3. Push "←" key can choose timer toggle. There are four timer toggles: "2H" "4H" "8H" "24H", each push "←" key, will light up one LED in the order, the LED light of every toggle will flashing after 5s lighting. After chosen time interval, system will auto change water according to the chosen time interval. Then the chosen time interval LED will start to flashing every 10 seconds.
4. No water change during night. All the LED will keep on.
5. If the toltage of the system is too low, system auto into deep sleep or shutdown, charging up and power on again, the system will be in accordance with the last time to turn it off before the set time interval auto work.
6. Sturdy and has metal protection cover, waterproof, has beautiful appearance and easy to clean.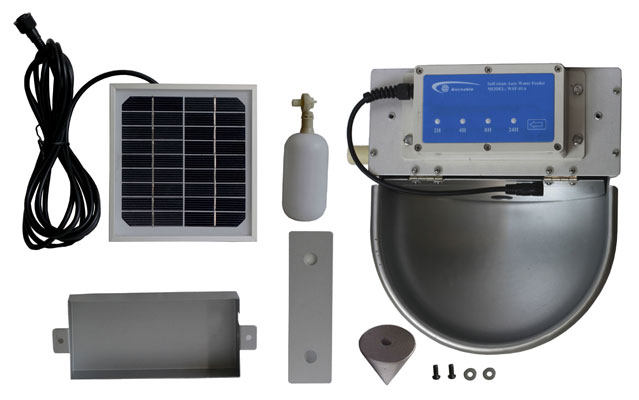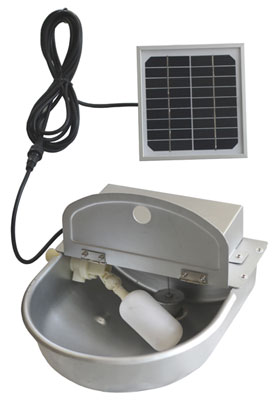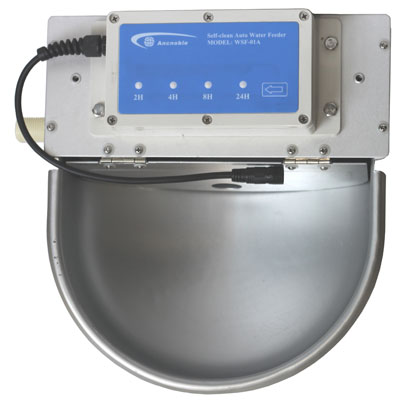 Installation illustration: